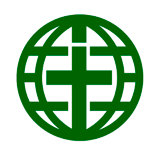 Kurume Bible Fellowship is prayerfully considering applicants for a full-time pastor. We are a non-denominational international congregation of about 200 attendees, which meets on the campus of Christian Academy in Japan in Higashi Kurume on the western edge of Tokyo. We recognize the near impossibility of moving a person or family to Japan at this time so our active search for a pastor from overseas is on pause.
MAIN RESPONSIBILITIES:
1. Teach, preach at Sunday worship service, and mid-week meetings as needed
2. Shepherd the congregation; provide member care
3. Create, cast, carry out the focus and themes of KBF
4. Lead, develop, and manage the lay leaders of the various KBF ministries
5. Work closely with the pastoral staff members (attending weekly pastoral meetings)
6. Responsibly carry out the spiritual authority of the KBF body including sacraments
7. Serve as ex-officio member on the KBF Council
SKILLS & RESPONSIBILITIES:
1. Required:
a. Work well with a diverse pastoral team, leadership council, lay leaders, and church body
b. Have a high level of communication skills and demonstrates fluency in dealing with a variety of current issues
c. Demonstrate spiritually mature leadership
d. Show ability to adjust to and appreciate Japanese language and culture
e. Uphold a strict level of confidentiality
f.  Language: Proficient in English and being bilingual (English and Japanese) with translation/interpretation skills is a plus
2. Preferred:
a. Have 2-3 years of experience as a senior pastor
b. Ordained or seeks ordination from a recognized church institution 
c. Holds MA in Theology, Mdiv or equivalent level of education
d. Have additional work experience in a non-church environment  
e. Show appreciation for multi-denominational environment with skills to communicate cross- denominationally
f. Have administrative and some technology skills 


❖ About KBF: Kurume Bible Fellowship is a non-denominational English and Japanese speaking church located on the western edge of Tokyo on the Seibu-Ikebukuro Line. We meet on the campus of Christian Academy in Japan where we serve individuals and families representing approximately 25 countries. Our 200+ members include local Japanese, staff from CAJ, university students, expatriates, short-term visitors and longtime foreigners. Many are regularly active in various ways in serving at the church, in children's ministries on Sundays or special annual events.
❖ KBF can sponsor a visa when Japan entry becomes possible again. However, a candidate who does not need sponsorship is a plus
❖Although our active search for a full-time pastor is on pause, we invite you to continue to pray for God's providence and timing regarding when we can begin a dialogue with you. Résumés sent to the Pastoral Team Search Committee will be addressed when our search recommences.  (mail to: ptsc@kbf.or.jp)